Welcome!
Our Lady of the Lake School and Parish

Seattle, Washington

We are a welcoming Roman Catholic faith community

8900 35th Ave NE
Seattle, WA 98115
(206)523-6776

3520 NE 89th St.
Seattle WA, 98115
(206)525-9980

God So Loved, He Gave .. From a Heart of Gratitude, We Give

Please click on the graphic below to donate to our Stewardship campaign.

We truly thank you for your protection and care for our parish!!!

Annual Catholic Appeal 2016

The Annual Catholic Appeal for 2016 has begun!!!

The letter from Archbishop Sartain will be arriving in homes soon.We need everyone's participation so that we may reach our goal of $77,458 as quickly as possible!

If you gave last year, please consider increasing your gift byb 5% this year. Of course, gifts of any amount are welcome, and your gift will make a big impact on may lives in our region. Any money received in excess of our goal will be returned to the parish by way of rebates that will be used for parish projects. If our number of dononrs stayed the same as last year, but everyone chose to give just a dollar a day, we would have $109,500 in pledges; that's $32,042 in rebates that go directly to the parish!

Your participation is crucial to our success as a parish. Please help us achieve and exceed our goal!! Click on the Donate Now button below to contribute today.

WAYS TO GIVE TO THE ANNUAL CATHOLIC APPEAL

Donate Online with credit/debit/direct bank withdrawal – www.seattlearchdiocese.org/donate
Cash or Check – make checks payable to Annual Catholic Appeal
Pledge Only – submit your pledge (through the pledge envelope or online) and you will be sent monthly reminders.
Donate Stock – call 206-382-7316 for broker instructions
Donate through your IRA – contact your IRA administrator and have your gift sent directly to the ACA Office, 710 9th Ave, Seattle WA 98104 – include your name, ACA ID# and the parish you want the gift credit to go to.
Payroll Deduction – some employers offer this option – check with yours

Can your gift be doubled?

Once your gift is fulfilled, ask your employer if they have a matching gift program. Your gift could possibly be doubled! (tax ID# 91-0778147)

You are invited to join a pilgrimage to the Holy Land with Father Tim Clark, pastor of Our Lady of the Lake parish in Seattle.

The Holy Land is often referred to as the 5th Gospel, a place where the people, places and events of the Bible come to life. We will be traveling during a beautiful time of the year in the Holy Land, just after the Jewish holidays and at a time when the harvest is rich and people are in a festive mood. Our program balances archaeological visits, religious visits and opportunities to learn more about the rich cultural life of local people – enjoying their hospitality, food and art. We will celebrate Mass each day at sites where Jesus and his early disciples gathered and/or where pilgrims have gathered over the centuries. This is a once-in-a-lifetime opportunity to walk in the footsteps of Jesus along the shores of Galilee and through the historical streets of Jerusalem. Father Tim will share with us his own knowledge of the Holy Land and help us connect with the events and stories of the Gospels. Come join us!

Human history is rich with tales of globe trekkers who have gained valuable insight about themselves and the world around them through the discovery and exploration of cultures outside their own. People who travel the globe begin a lifelong journey of worldly citizenship.

For more information please click on this link

http://www.travelillume.com/trc/vbb

Parish Life Chocolate & Wine Tasting

.







Masses
Saturday: 5:00 PM
Sunday: 9:30 AM & 5:30 PM
Weekdays: Wed, Thur, Fri 8:30 AM
Confession: Sat 4-4:45 PM
Holy Hour: 1st Sunday of each month, 3-4 PM
Sacrament of Anointing: 1st Friday of each month at 8:30 AM (unless precluded by a funeral service)
Holy Week Mass Schedule:
Holy Thursday; 7:00 pm, Includes the ritual washing of the feet
Good Friday;11:00 am School Stations of the Cross; evening mass at 7:00 pm. Includes the Veneration of the Cross
Holy Saturday; Vigil mass at 8:30 pm Includes the lighting of the Paschal candle and the Sacraments of Initiation for those Elect who will be receiving three primary sacraments: Baptism, Confimration and Holy Communion.
Easter Sunday; Masses at 7:30 am & 9:30 am. NO EVENING MASS

Frequently Asked Questions:
When are masses held?
The Mass schedule for OLL is as follows: Saturday 5:00 PM Sunday 9:30 AM & 5:30 PM Weekdays on Wed, Thu, Fri at 8:30 AM Holy Days 7:00 PM Confessions are held every Saturday afternoon from 4-4:45 PM Holy Hour is held every first Sunday of the month from 3-4 PM Sacrament of Anointing is held every first Friday of the month.

[Read More]
How do I become Catholic?
We're glad you asked! We welcome you to contact the church office to meet with our pastor. We've also provided some introductory answers on this website.

[Read More]
Where is the church located?
Our parish is located at 8900 35th Ave NE in the Wedgwood neighborhood of Seattle. An interactive map with driving directions from your location is available on this website.

[Read More]
How do I get my child baptized?
For a child to be baptized in the Catholic Church, there must be a basis for hope that the child will be raised in the Catholic faith. In practice, this generally means that at least one parent is Catholic. Our Diocese requires parents to participate in Baptism preparation before the baptism of their children. We offer Baptism classes here at Our Lady of the Lake. Each child brought forward for baptism must also have at least one godparent who is a confirmed Catholic.

[Read More]
How do I get married through the church?
Please call the Parish Office for more information. (206)523-6776

[Read More]
How do I join the parish?
What is the Holy Week mass schedule?
Holy Thursday, April 2, 7:00PM Good Friday, April 3, 7:00PM Holy Saturday, April 4, Vigil at 8:30PM Easter Sunday, April 5, 7:30AM & 9:30AM; no evening Mass.

[Read More]
Upcoming Events
Blessing of the Animals; Tuesday, Oct 4 at 3:00 pm on the lower playground
Family Mass; Sunday, Oct 9 at the 9:30 am mass
OLL Mom's Group meeting; Wednesday, Oct 5 at 7 pm in the parish center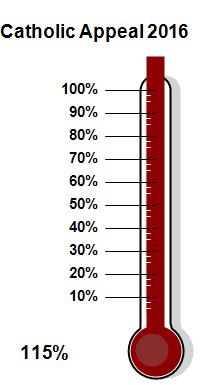 The Jubilee Year of Mercy
The ritual opening of the Holy Door of Mercy in the Basilica of St. Peter, December 8, 2015, marks the official start of the Jubilee of Mercy. From that moment, in every Catholic Church in every diocese, the faithful are called to celebrate and live the Jubilee, particularly through the liturgy.
Read more about the Year of Mercy at the official web page for the Jubilee, http://www.iubilaeummisericordiae.va/content/gdm/en.html
Visiting?
Are you a first time visitor? Click HERE to take our visitor survey.